This Week
Despite this being a week in review I started writing on Thursday as I knew what the week had in store. It was super eventful with the excitement of my parents arriving and despite all of my focus being on them, some other interesting things happened along the way.

Like last Monday, I started the week with the very same denim pinafore. This time I was totally fruity and mixed it up by layering it with this fun cherry shirt. Same dress, different outfit.
I had a very interesting response to my Instagram chat. In a small sample, one hundred percent of you said they noticed no difference with the invisible likes and I'm not surprised. That response is a reflection of the Instagram circles I run in and I'm glad. Like minded people sharing and supporting one another. No doubt this will be an ongoing conversation and despite my skeptisim around Instagram's motives, I think not being able to see likes (and fake likes) is a step in the right direction.
There was news this week of Monica Lewinsky signing on as executive producer of the next instalment of American Crime Stories. The project hasn't even started filming and there is such a buzz. In most of the of the commentary I've read, Monica Lewinsky's 2015 TED Talk, 'The Price Of Shame' was referenced and after watching it I can see why. If you haven't seen it I urge you to watch it. It touches on many topics relevant to life today and I found her to be so eloquent and fascinating given I know so little about her. I can't wait to see her work on the next American Crimes Stories instalment.
In beauty terms this week I've had an absolute disaster, actually two! Ok, a little bit of an exaggeration but it definitely was a week that caught me off guard. Think volcano type spots that make your entire face ache. Despite feeling like a paper bag was my only worthy accessory, it reminded me why I love La Roche-Posay Effaclar Duo so much. I had run out of it about two weeks ago and didn't have a back up in my beauty bag which is very unsual. I haven't had a chance to replace it and with that my face turned on me. There are many reasons of course why breakouts occur but it was a timely reminder of why I have been using this spot treatment for years. Given the extra care needed this week I played close attention to my skincare routine and included this very rich, super hydrating Hydraphase Intense Masque from you guessed it, La Roche-Posay.
Before I get to the mushy, balling my eyes out at the airport before my parents even arrived, some of my week in GIFs looked like this.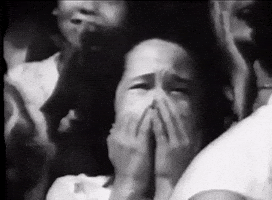 And this.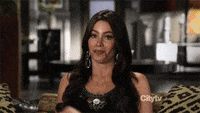 Fast forward to Friday evening when I was waiting for what felt like forever for my parents to arrive. If you ever needed your faith in humanity restored spend a few hours at the arrival gate of any airport. I was so teary watching people waiting for their loved ones. The anticipation and excitement as those sliding doors open. Although Lucille was tucked up at home in bed sleeping (yes I said sleeping!) when they arrived, it was something very special to see that moment in the morning when her Nonno and Nonna could give her a squeeze in person. As you can imagine the next few weeks are going to include lots of kisses, running in the park, exploring the play ground and getting to share her new obsessions, clothes pegs and drums.
Have a great week.
xo